AN AWARD-WINNING SCREENWRITER AND PLAYWRIGHT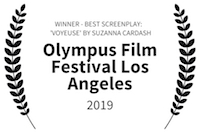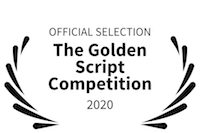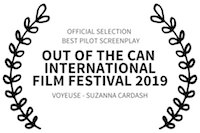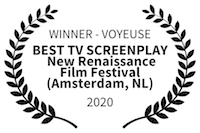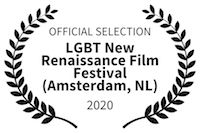 I started adapting books into plays at eight years old and, after university (BA Hons: Theology and Philosophy), worked as an actor/writer, often devising scripts as well as performing. Then I did a stint of playwriting at the Tricycle Theatre in London, tutored by award-winning playwright Bonnie Greer.
Now I'm working towards a Master's in Scriptwriting for films, TV, stage and radio at Bath Spa University, so if you want me to write a bespoke script for you, you'll be in safe hands. I also set up a networking group, Scriptwriters Bath & Co, in early 2020, to unite writers and affiliates across the performing arts.
In the last year I've penned a witty yet tear-jerking full-length tragicomedy for the stage, several short film scripts and a stylish psychological thriller that's so far won five awards at international film festivals. It's dark in a good way.
I'm currently working on FLUSHED, a 6-episode TV series that revolves around menopause, mid-life crises and middle-aged relationships, intertwining the lives (and sex lives) of people in six households – not all heterosexual, not all white, not all couples – linked because at least one of the occupants works at Honeylove, a company that markets sex toys. (I knew that copywriting stint at Lovehoney would come in handy one day!)
Why not let me create a beautifully, crafted professional script or screenplay for your company? Alternatively, I can lick your own script into shape. And if you're a producer or director, I'd love to talk. My agent is Joan Lane at Wild Thyme Productions Ltd.
Screenplays include:
VOYEUSE (TV pilot/feature - psychological relationship drama): After a vulnerable teenage girl falls for a beautiful but narcissistic movie director, she finds herself the unwitting star of an intimate and incriminating film. WINNER: Best Pilot Screenwriting category at the Olympus Film Festival in LA in 2019; Best TV Series Pilot Screenplay at the Amsterdam New Renaissance Film Festival in 2020; FINALIST: The Golden Script Competition; Hollywood Just For Shorts Festival; Out Of The Can International Film Festival.
BRAINBOX (short film in development): A family decides their 12-year-old daughter has reached her sell-by date when she starts behaving disruptively.
DON'T COME HOME (short lockdown drama): Separated three days from one another, a coughing woman needs her partner more than ever, but can't let him come home until he's done what he has to do.

KAORI (short film - drama): When his stunning but arrogant wife is unfaithful again, a loving husband takes the ultimate revenge.
ONLY THOU (short film - gentle examination of memories and grief): An elderly man reminisces with his wife about their relationship through the decades, and the promise that she broke.
HOOKED (short film - relationship comedy with a twist): A young couple are in bed after sex, and the eavesdropping woman downstairs is equally satisfied.
Plays include:
CAGED BIRD (a partly immersive, gender-neutral full-length play for 6-10 actors: A morally upright middle-aged woman unexpectedly finds herself online dating after her husband develops MS.  LONGLISTED: BBC Writers Room Drama category and Papatango contest, both 2019.
SPROUTS (nasty but compelling 620-line, 34-page verse play in strict meter, for older children and adults): A young boy who grows vegetables on his head instead of hair takes revenge on the villagers who mock him.

SHORT AND CURLIES (15-minute play based on a real experience): Auditioning actresses allow themselves to be sexually assaulted in plain sight to prove themselves to a male director.